Welcome to the
CROWN C RANCH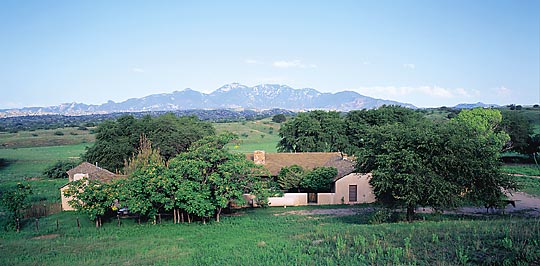 The Crown C Ranch is a guest ranch that lies at the foot of the Santa Rita Mountains in an expanse of lush oak studded lands and broad canyons filled with spring fed stands of sycamore and cottonwoods.

Come with your entire family and take over the entire ranch house. Get away for a romantic weekend and enjoy the guest house. Stay in a single room during one of the areas special events.

Whether you come for business or pleasure, you will find the historic Crown C Ranch a most comfortable place with the perfect balance of relaxation and recreation.